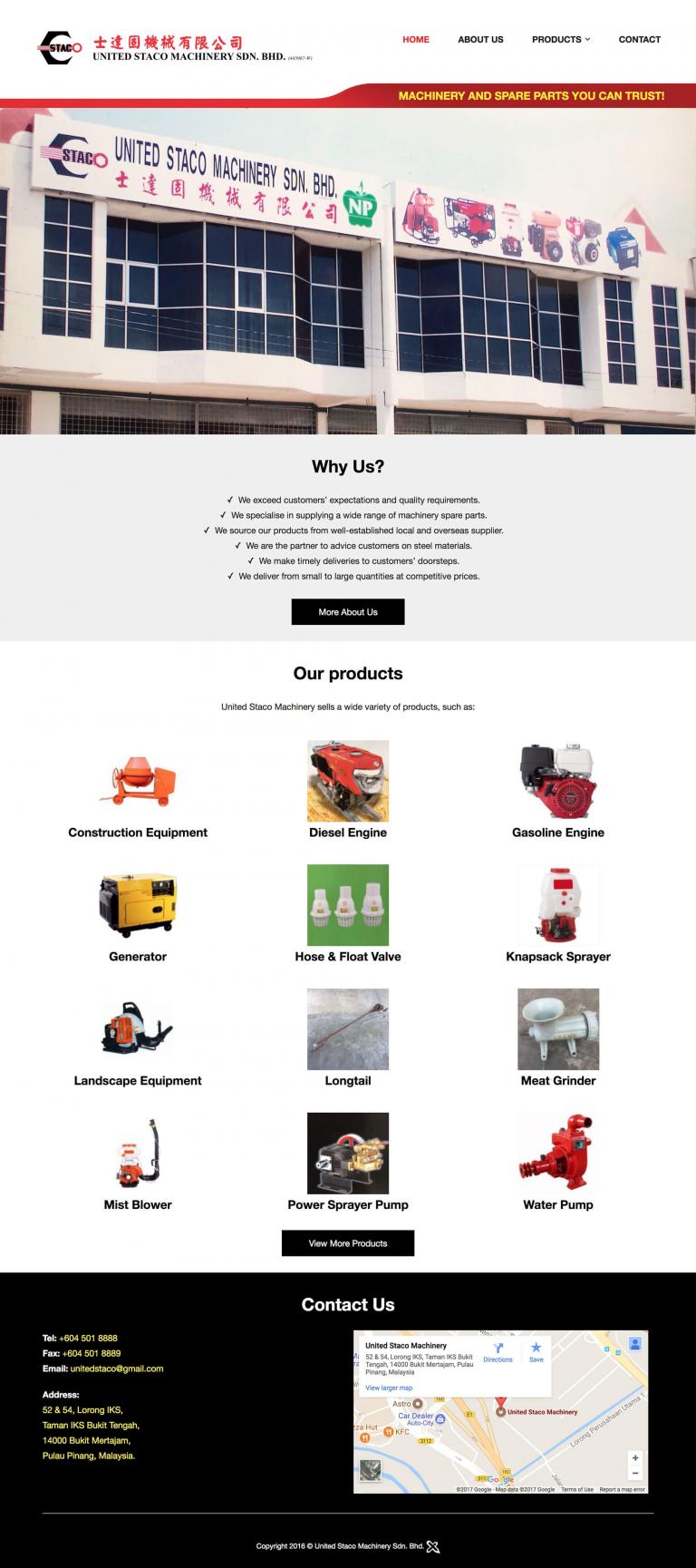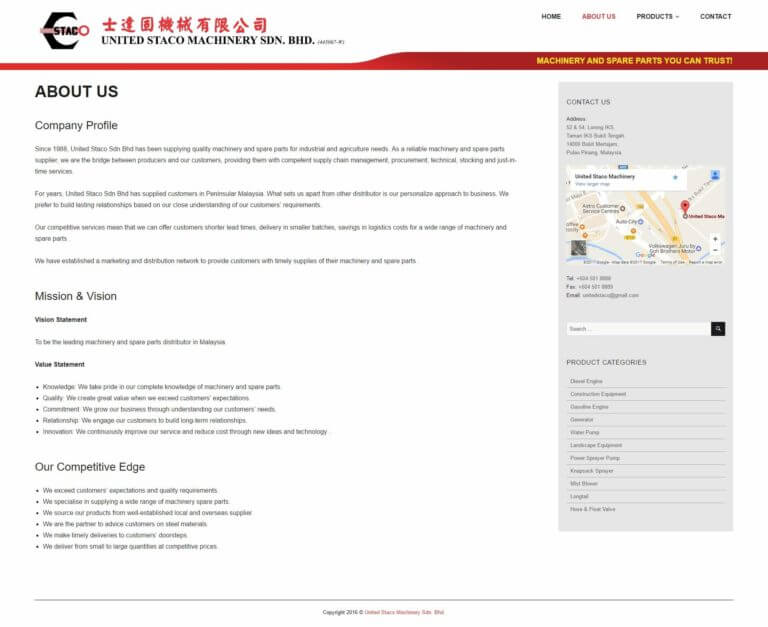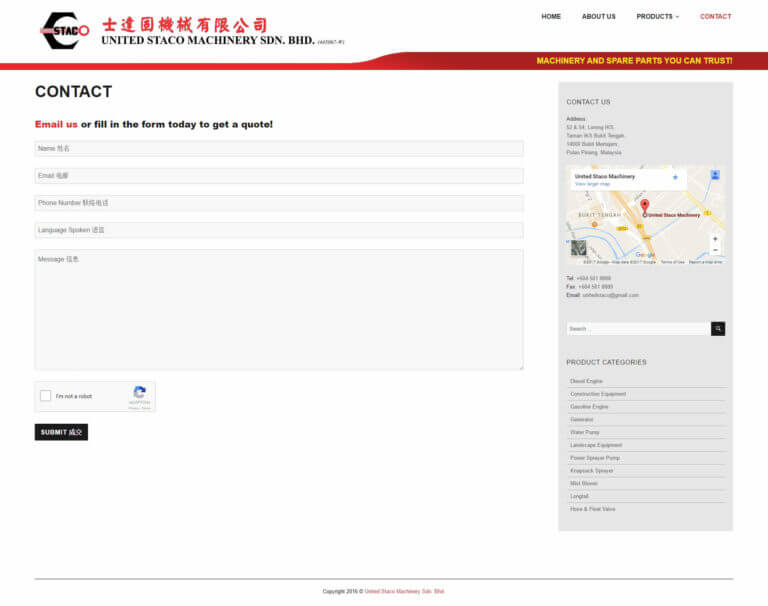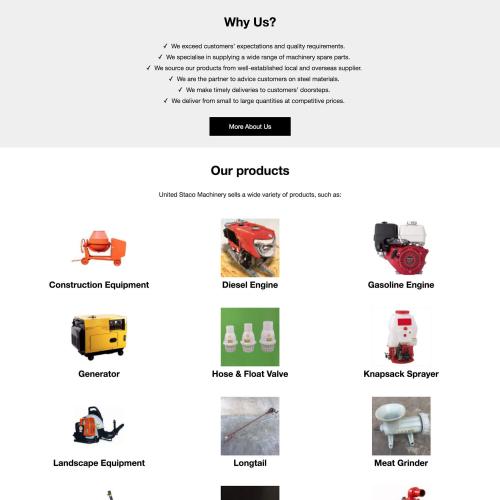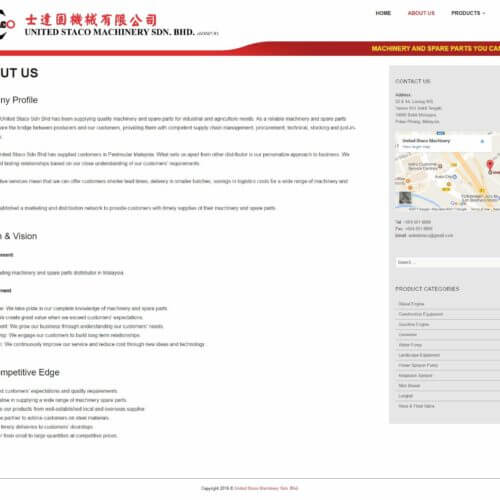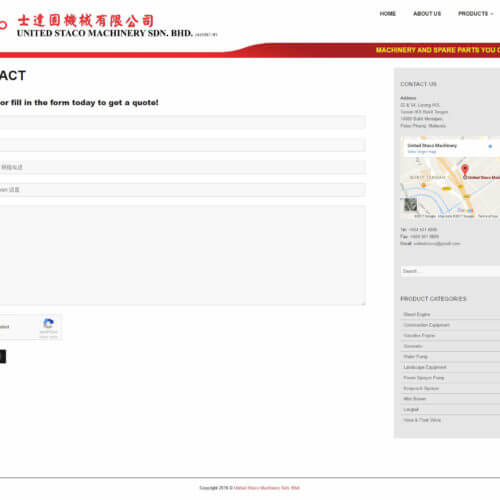 United Staco Machinery Sdn Bhd is a family operated business based in Penang, Malaysia that mainly sells agricultural machineries. The products they sell include diesel engine, construction equipment, gasoline engine and spare parts from big brands like Yanmar, Yamaha and Mitsubishi.
My responsibilities include:
Display the product categories and products the company is selling.
Make sure the website is mobile responsive.
Maintain the website and regularly add new products to the online store.
Maintain the hosting server.
Provide advise to the employee about migrating data from their current point of sales.
Visit Website