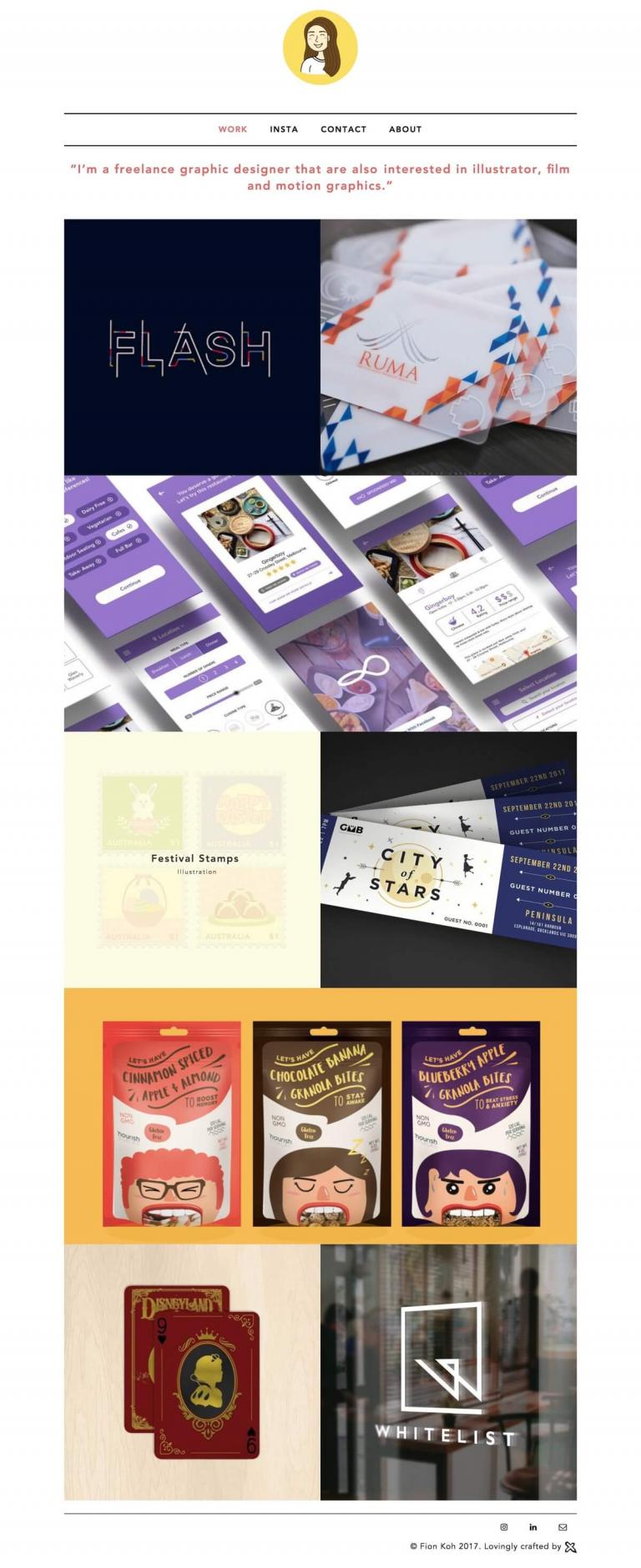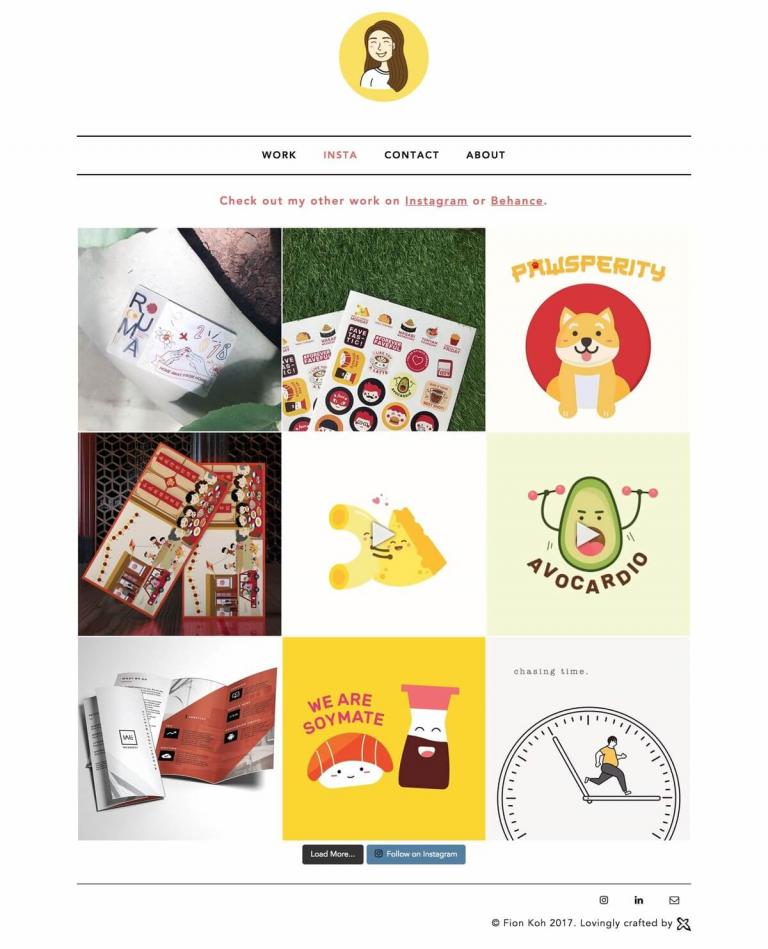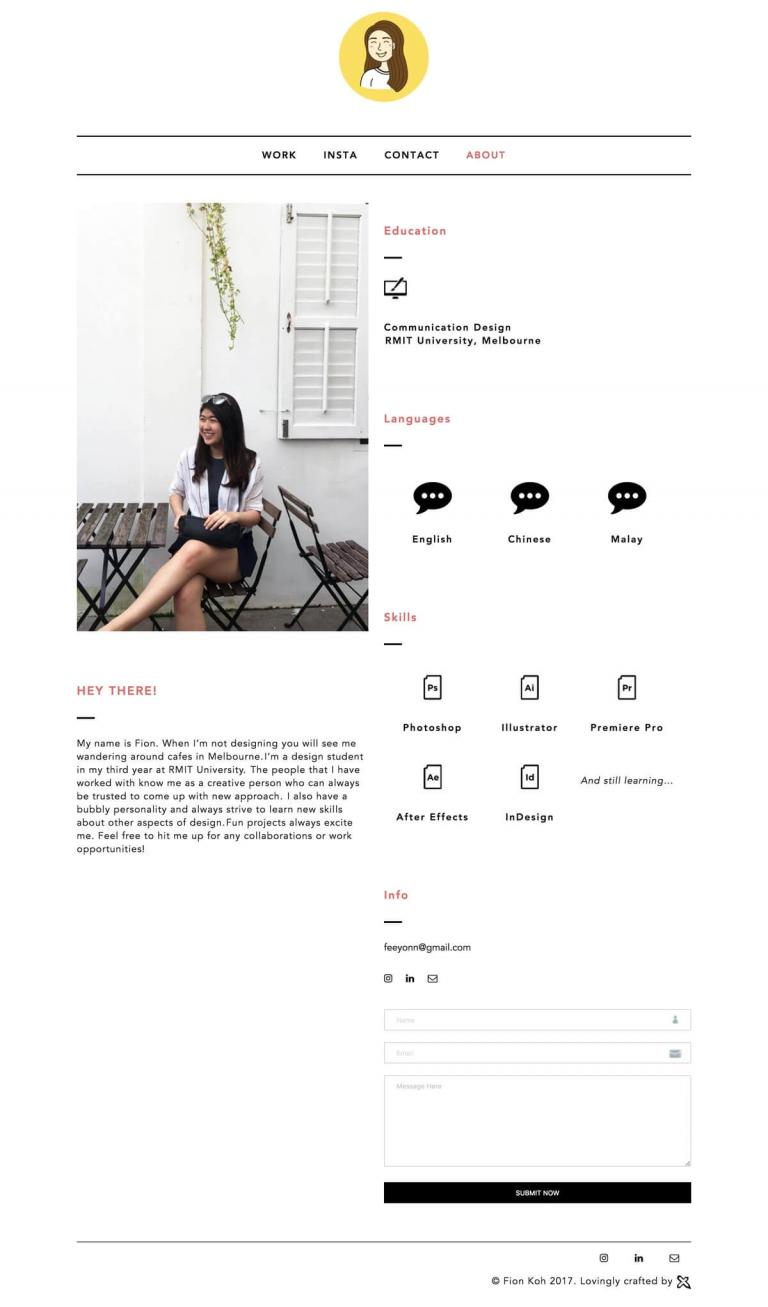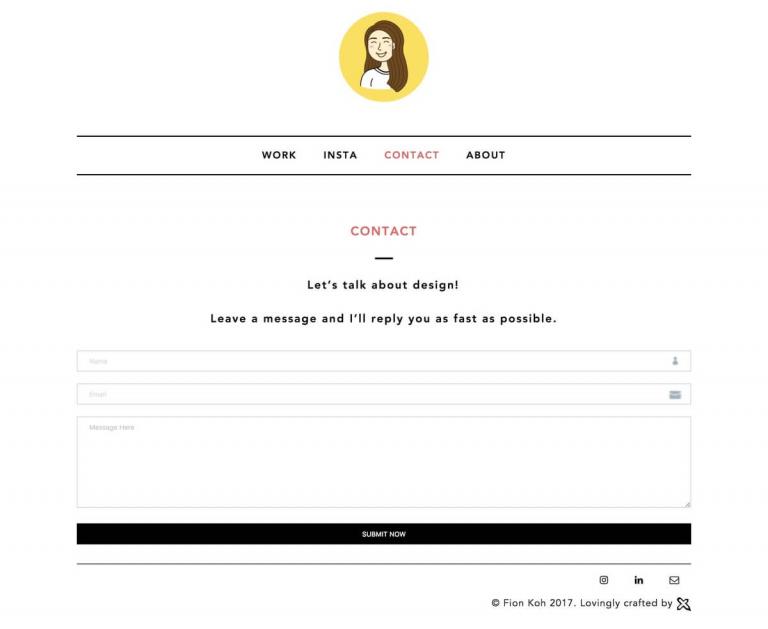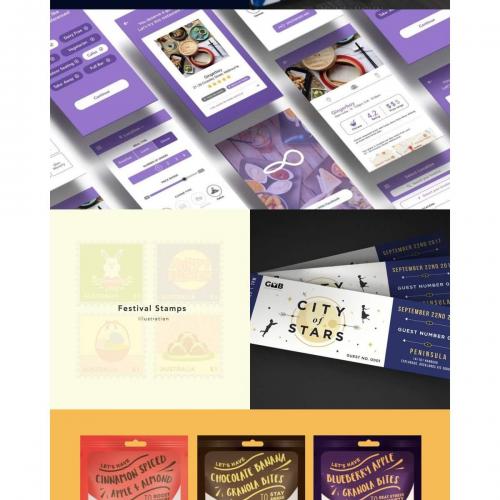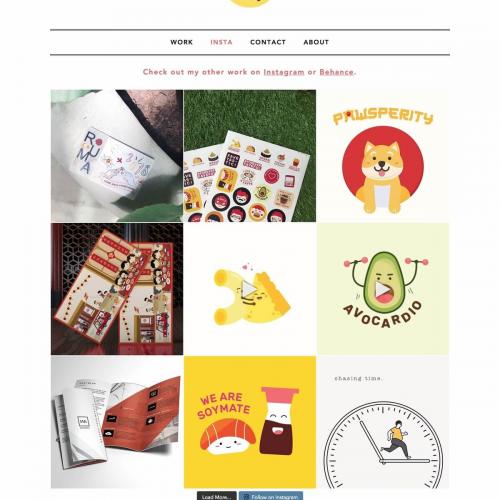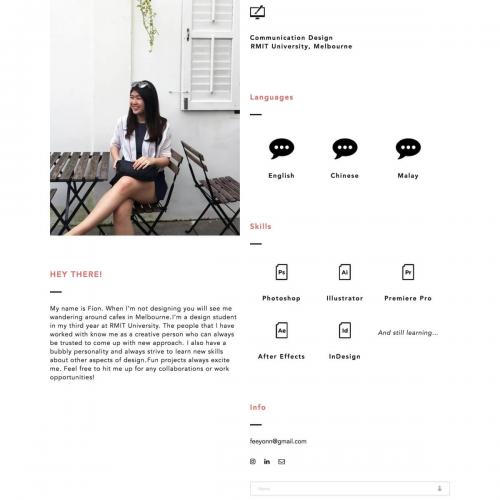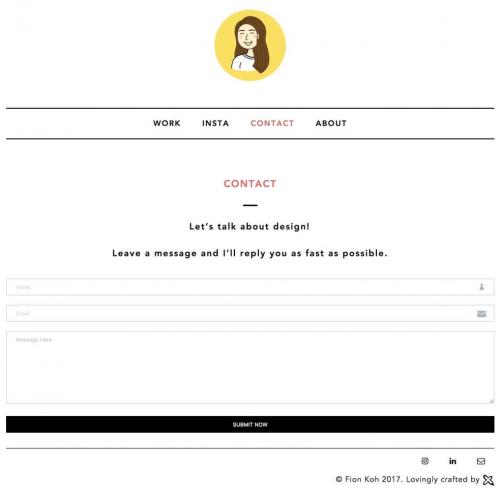 Fion Koh is a design student who designs all sorts of things such as posters, logos, websites and other interesting stuff! She needs a website to showcase her work to her potential clients and other designers around the world. She also has a business Instagram account @feeyonn to keep her followers updated with her masterpieces.
My responsibilities include:
Develop the website based on her PSD design, which includes a custom hover animation on the landing page to provide more details about each project.
Link the website to her Instagram account and display them in a page.
Create a contact form and forward all entries to herself.
Link the website to her social media profiles like Behance, Facebook, etc.
Visit Website